Lets Talk
Digital effectiveness driven by talent, data and technology​
Digital specialists sit in the heart of our client hubs, helping solve business challenges through the art of audience engagement and data-driven science to drive optimal campaign performance. ​
Heart
We don't believe in siloed channel-based departments. Instead, our client-centric teams are empowered to manage cross-channel, platform and tactic investment with maximum agility and fluidity, solving your business challenges through extensive digital expertise. Every team is supported by highly experienced specialists across Paid Search, Paid Social & Programmatic to drive market-leading innovation and ensure efficiency driving brilliant basics.
Paid Social
With over 20 experts, social is the core discipline within our digital team. We plan holistically across Facebook, Instagram, Snapchat, Twitter, TikTok, Pinterest, and LinkedIn to reach the right audience at the right time.
Paid Search
Today's search landscape offers countless opportunities to advertisers. We are proud to produce effective brand and direct response campaigns while delivering innovative strategies to best integrate with and capitalise on your other media activities.
Programmatic
Built on three core principles, our programmatic hub buys across Display, Video, DOOH and Digital Audio, with a single fluid budget to create optimised cross channel reach, frequency, and performance.
Art
Marketing performance is intrinsically linked to creative execution, website experience and post-conversion communication. We provide creative versioning to help tailor content to different placements, website CRO to improve conversion rates and user experience planning to optimise every available touchpoint. By understanding and optimising the whole customer experience, we create differentiation that consistently helps clients beat the competition.
Creative Versioning
With up to 70% of campaign success attributed to factors beyond media, we provide a wide range of content and experience services that sit in proximity to, and support, our media planning to help improve and maximise campaign performance for our clients.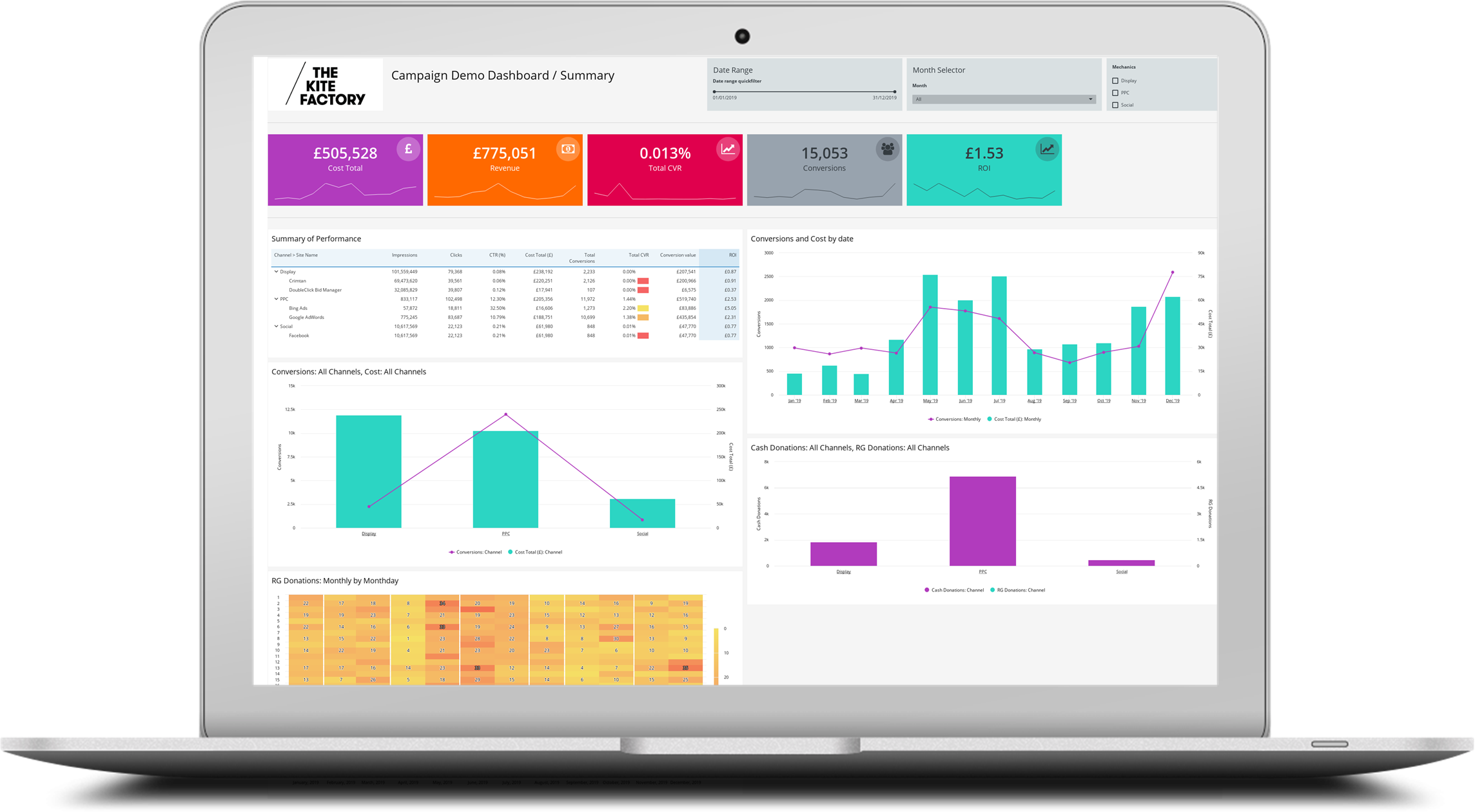 Science
We don't just test and learn. FlightDeck™ combines a multitude of insight and data sources to create a central hub of business performance. This data is at the heart of everything we do and is completely accessible to clients via an online dashboard. Reporting automation enables us to be action-orientated and make tactical and strategic decisions to increase average order values, drive higher lifetime value and execute with greater efficiency.