Digital effectiveness driven by talent, data and technology​
Digital specialists sit in the heart of our client hubs, helping solve business challenges through the art of audience engagement and data-driven science to drive optimal campaign performance. ​
Understanding your customers
We use market leading tools to create innovative customer, market & brand insights that identify new revenue opportunities.
Planning the customer experience
We analyse, challenge and integrate every factor that influences campaign performance from creative to the CRM strategy before we spend on paid media.
Optimising customer response
We plan using the 70:20:10 model to embed innovation in campaigns and once live we fluidly allocate budget to deliver maximum performance.​
Acquiring more valuable customers
Our data scientists provide customer profiling and segmentation to inform high lifetime value audience targeting for acquisition campaigns.
Transparent programmatic buying​ ​
Our programmatic hub centralises Display, Digital Audio and DOOH, alongside our search and social specialists. This means you get optimised, cross-channel reach and frequency, driving better campaign performance. ​As an IAB Gold 2.0 accredited agency, you can expect excellent brand safety with a focus on optimising customer attention – exceeding industry benchmarks.
Creating end to end user journeys​
We see media planning and buying holistically, as performance is intrinsically linked to creative execution, website experience and the competitiveness of your proposition.​ We provide creative versioning to help tailor content to different placements, website CRO to improve conversion rates and user experience planning to optimise every available touchpoint.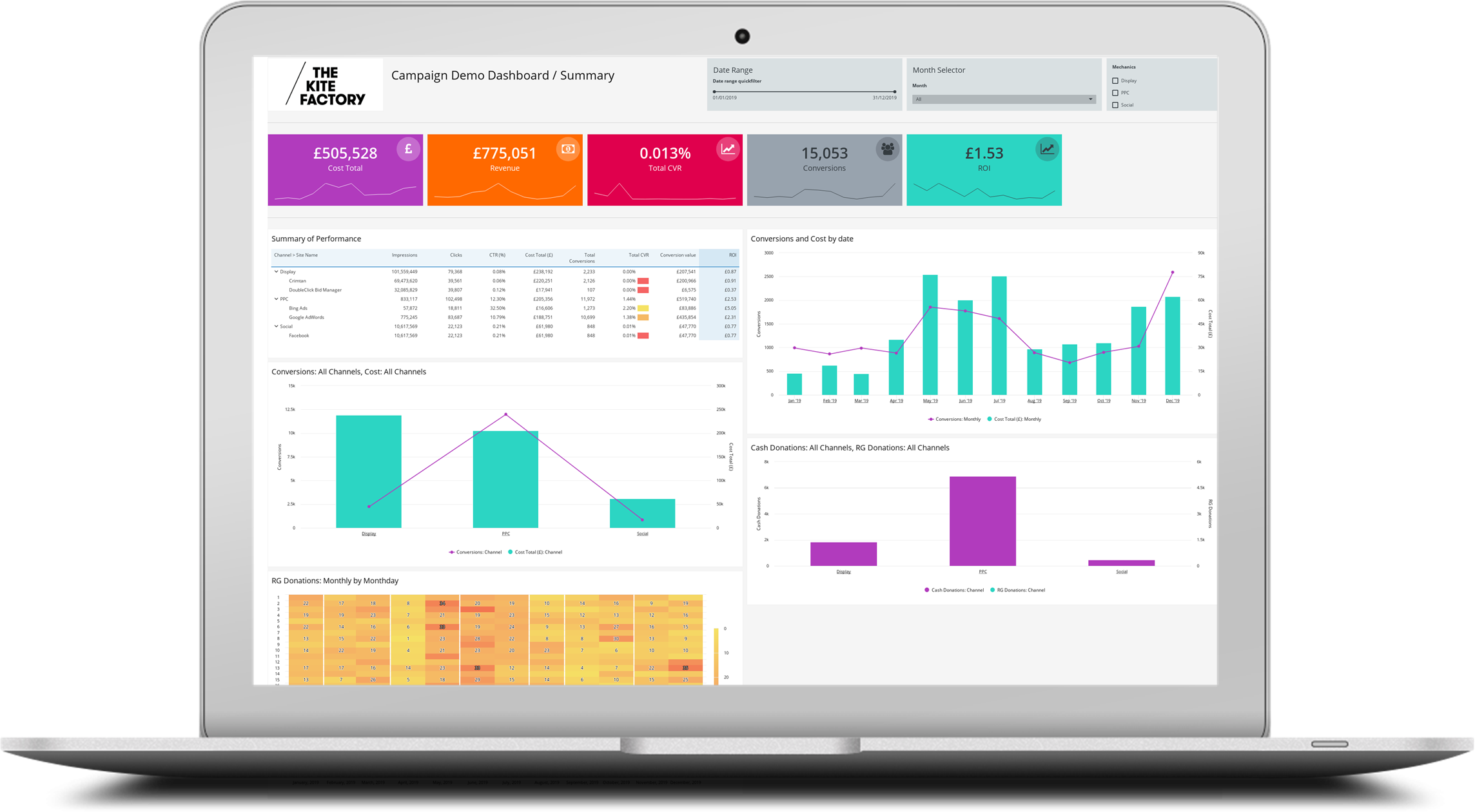 Our FlightDeck™ ​ intelligence platform
Access a personalised dashboard to help visualise your data, profile target customers and generate actionable insights – so you can make smarter media investments. By combining all your marketing activity, including channels not managed by us, in a central hub we can help you make informed decisions quicker.​