Measurement & optimsation
Understanding the stats ​to shape the best strategies​
We love looking at the data, learning from it, and leveraging it to make smarter decisions. It's the science behind measuring short-term campaign performance and long-term brand growth. Because the best results come from extensive testing, not expensive guesswork.​
/01
Obsessed with outcomes
Every idea, strategy and decision is driven by the desire to make your business even better. It's not just about running the numbers, it's about using them to identify the fastest, smartest and best-value ways to impact your bottom line.​
/02
Here for the long haul​
Campaigns are a crucial part of the picture, but we also track how well your brand is performing as a whole. This means we're never just looking for quick wins or sudden spikes, it's about long-term and sustainable growth for your business.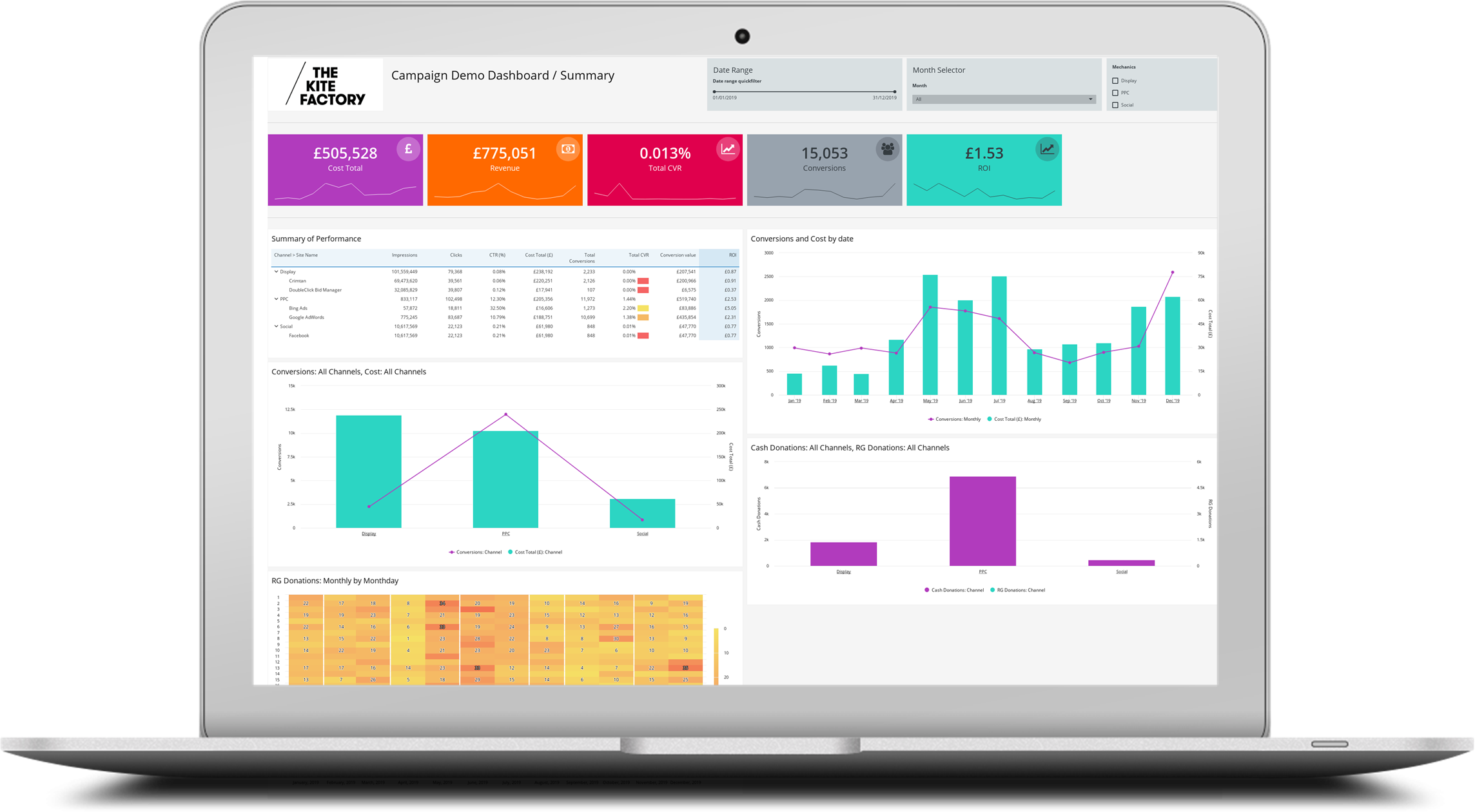 Backed by our FlightDeck™ platform
FlightDeck™ is our business intelligence platform that makes complicated data more understandable, allowing you to keep track of exactly where your investment is going, and how it's doing. It gives you an instant overview of both your campaign performance and brand health.​