Whether non-profit or commercial, The Kite Factory is extremely proud to work with brands who strive for the greater good. This week, as the COP26 global climate conference continues, we take a look at some recent client campaigns helping to raise awareness of the urgent issue of the climate crisis.
WaterAid
WaterAid, the UK's dedicated water charity, launched their 'WaterAid Can' campaign with creative partners Don't Panic, highlighting the continued role that they play in tackling the effects of climate change. With COP26 underway, the charity's latest campaign shows how they can work with communities to help them adapt to the climate crisis they are faced with and how WaterAid, and the communities they work with, are helping build resilience to an uncertain future.
The campaign is airing on TV throughout November and in key spots around news programmes for contextual placements around COP26, with supporting activity across social platforms including Facebook, Instagram, Twitter, TikTok and LinkedIn. With a hybrid model of objectives, the aim is to maximise delivery and engagement of the campaign, ensuring valuable actions are taken through the ad content. The campaign is tapping into a more climate focused audience but will still be reaching those with affinities to broader charitable interests.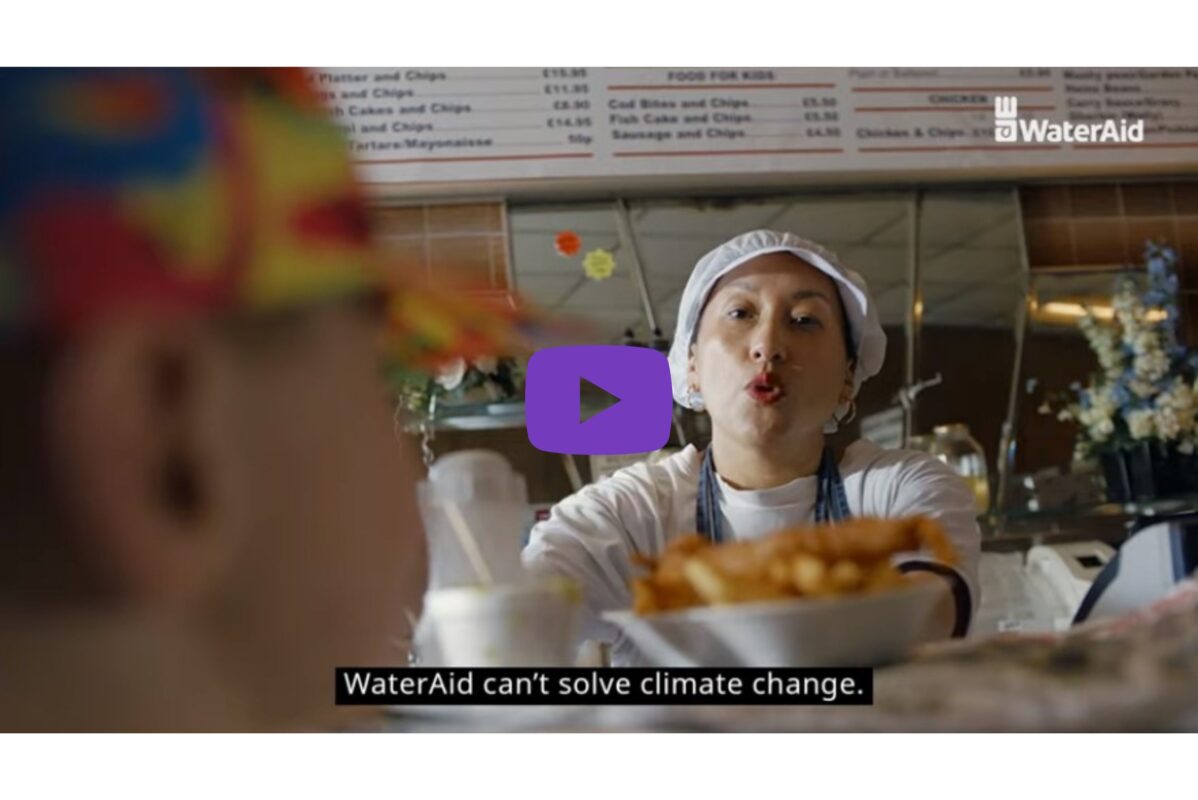 Leigh Day
Dieselgate is far from over, with 21 car manufacturers found guilty of misleading the public by fitting devices to their vehicles to make their emissions seem "cleaner". Not only is this contributing to the climate and environmental crisis, but it is also part of a wider crisis of truth and integrity.
True to their values, leading UK law firm Leigh Day is standing up for consumers and standing against businesses that chose to mislead people that bought Diesel vehicles between 2009 and 2015, who may be entitled to compensation.
Using COP26 as a cultural and contextual moment to build the campaign around, a powerful creative by Raised By Wolves speaks truth to power, showing how joining this claim is a tangible step to create a cleaner future.
As well as strategic brand buys in contextual placements such as TV spots around climate and COP26 programming or full pages in The Times next to relevant editorial, the media strategy sees Leigh Day behaving as a car brand. Using the same channels and tactics they have used, Leigh Day's campaign will reach their audience in premium and fame building channels such as Cinema, Digital OOH, Peak TV, Print and Radio.
For more information, visit Diesel Emissions Claims | Leigh Day
Triodos Bank
Sustainable bank Triodos has ran several campaigns on Twitter and display, targeting those getting involved in the COP26 conversation over the last week. The purpose of this campaign is to raise awareness of Triodos' impact investments, which means your money is invested into ethical, sustainable initiatives. Many banks will invest customers money in fossil fuels, but Triodos ensures your money is used for good.

Oxfam  
Last week, Oxfam launched the World's Largest Climate March, virtually connecting young people from all over the world to amplify their voices at COP26. To get involved, participants are asked to send 30 second videos of them marching, explaining why they are marching for climate justice. They then have the option to submit their video to be displayed on mobile billboards in Glasgow, at sites in close proximity to the conference. To promote the climate march, pedi-cabs and adbikes have been placed in the area as a stunt to create further buzz.
Oxfam are also showcasing climate change petition participants by giving them the opportunity to have their picture on a poster that highlights the movement at COP26. Not only do Oxfam want to create general awareness, but the brand also wants to ensure that the campaign is visible to leaders and delegates attending the COP26 conference. To do this, they have used OOH sites close the conference with the ads running over the course of the event.