Lets Talk
Actionable insights, fuelling smarter investments
We believe linear measurement is misleading and attribution modelling is fundamentally flawed. For us, the key is holistic campaign planning and measurement through the funnel. Data is meaningless without context. We're about actionable insights, not stats. Meaningful and measurable results. It's about effectiveness.
We love looking at the data, learning from it, and leveraging it to make smarter decisions. It's the science behind measuring short-term campaign performance and long-term brand growth. Because the best results come from extensive testing, not expensive guesswork.​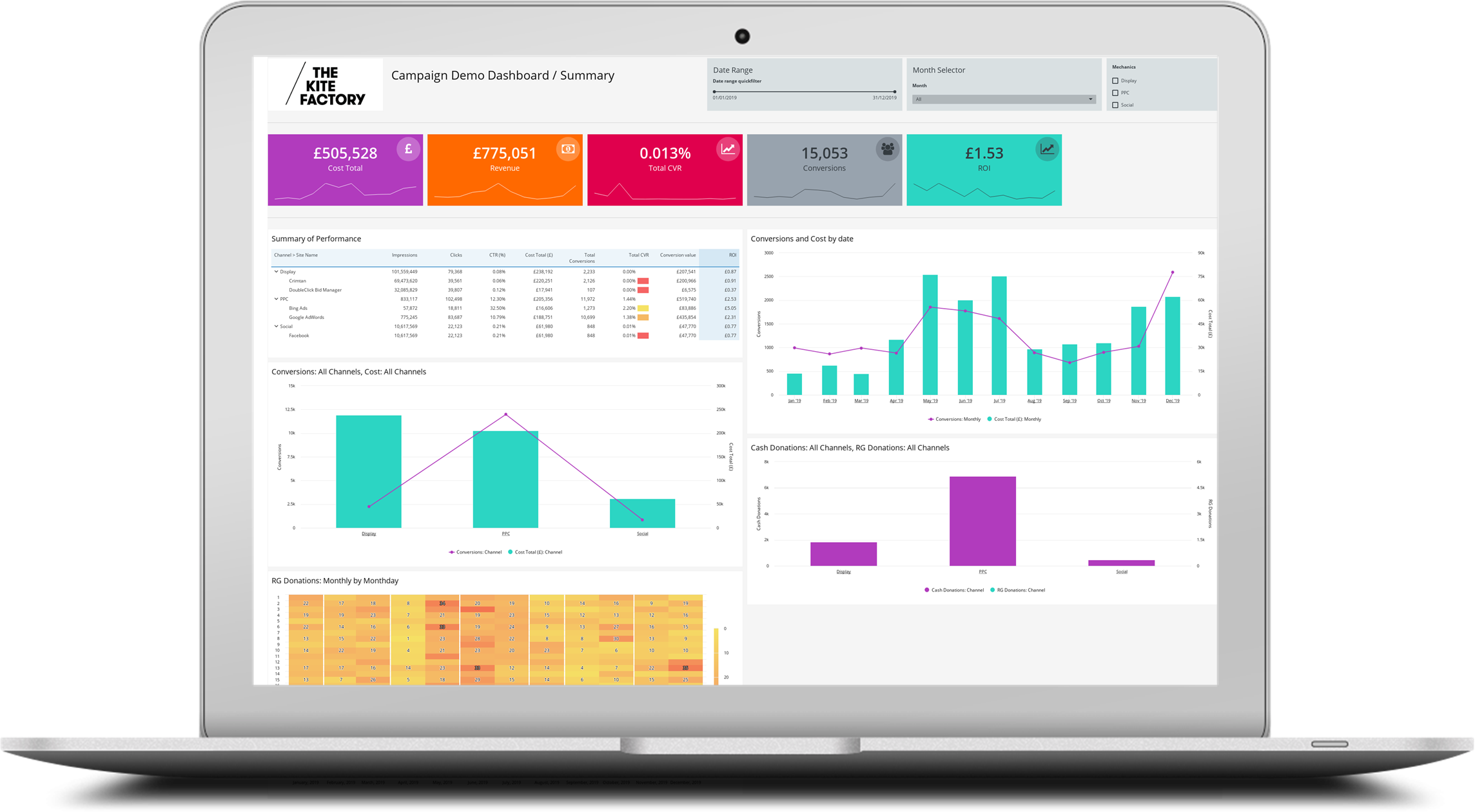 Introducing FlightDeck™
Our proprietary business intelligence platform makes complicated data more understandable, allowing you to keep track of exactly where your investment is going, and how it's doing. It gives you an instant overview of both your campaign performance and brand health.​