We live in a stressful time. Various studies have shown that we are sleeping less, working longer, retiring later, and are generally less happy.
Various factors are contributing to our worsening state of well-being. The economic, and socio-political climate have put us all under greater pressure – whether it's rising housing costs or the need to support family members who are living longer, greater financial and emotional pressures are affecting us all.
To add to this, we exist in an image-obsessed culture fuelled by anxiety-inducing likes, shares and the need to keep up appearances. Technology is also a catalyst, providing us with constant connectivity that compounds our stress and FOMO while undermining our work-life balance.
Our collective fatigue and burn-out has created a growing consumer demand to feel better – physically, mentally, and spiritually – and given rise to a global wellness industry that is now worth $4.5 trillion, up 21% from its 2015 value of $3.7 trillion. Brands are now operating in an era in which health is a top priority for consumers, a trend that is only set to continue.
In 2019, the well-being trend continued to gain traction across industries, with brands targeting the consumer desire for better all-round health with holistic lifestyle solutions. Brands outside the health and fitness sectors were previously unlikely to consider the importance of well-being at all, but many are now considering how they tap into this movement. 
For some, it could be as simple as the option to opt-out of Mother's Day communications for those who find it an emotional trigger, like Bloom & Wild the online florist, others are going all-in and embracing wellness as a core part of their identity like fashion and lifestyle brand Anthropologie, or baby and beauty retailer Honest Company. The opportunity for brands is to improve the way they engage with customers through a brand experience that will positively impact their wellness and in-turn create positive perceptions and loyalty. 
We've identified some broad trends that brands are adopting to help consumers live their best lives. 
Being authentic
Consumer trust in brands has been reported at an all-time low. Faced with fake news, influencer marketing and overly inspirational and staged images, more savvy and sophisticated consumers are engaging less with inauthentic brands.
In 2018 we saw beauty brands start the trend of 'hyper-realness' with diverse models, bold statements of 'no-airbrushing' and simplified and playful product packaging. This movement was endorsed by research from Campaign which validates that images showing real people outperform fake or staged ones as perfection fatigue begins to sink in. L'Oreal recently announced that it was now performing 'background checks' as part of a new influencer vetting process, weeding out fake accounts and over-styled content such as the post which earned Listerine unwanted attention back in September 2018.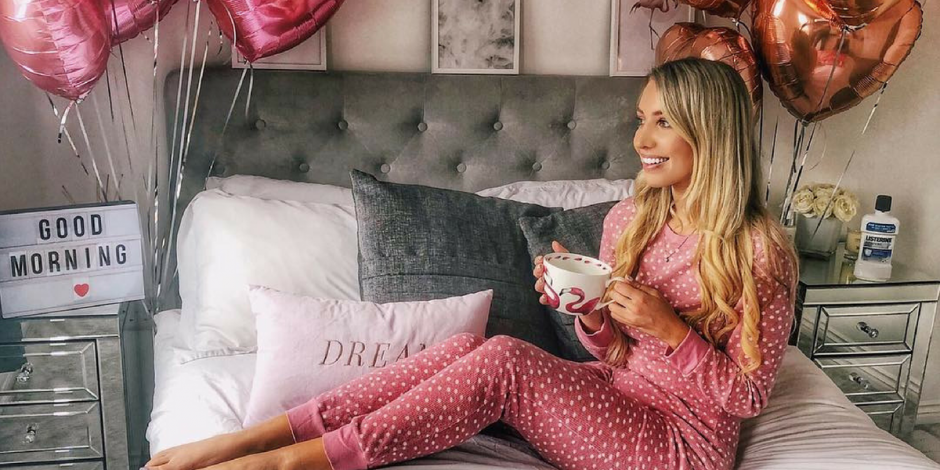 Brands face the opportunity to build trust by providing open access to product information and by communicating a brand story authentically to highlight its intrinsic values. Brands who attach issues such as mental health, diversity or climate change to their communications must follow through on these messages authentically. Even Burger King who so often get it right were wrong-footed with their 'Real Meals' campaign which took aim at the McDonalds Happy Meal to raise awareness of mental health in partnership with non-profit Mental Health America. Customers could order a 'Pissed Meal,' or 'DGAF Meal' among others during Mental Health Awareness Month of May last year. The tongue-in-cheek campaign received backlash on social media for making light of a serious issue. A reminder for brands to reflect on whether your brand truly lives and breathes the messages it's communicating and avoid overly staged images.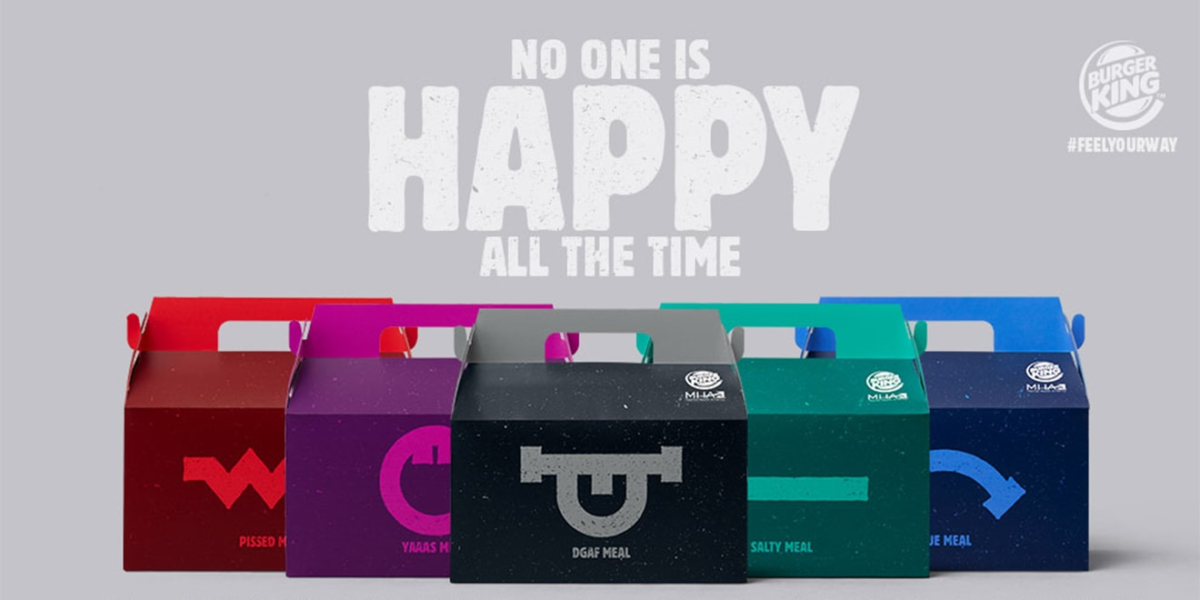 Harnessing the power of emotional advertising
Today's consumers have increasingly high expectations for brands to not only know who they are, what they have bought and what content they have engaged with but to understand their personal ambitions, their mindset and create experiences that inspire, not intimidate.
With greater investment in trackable, online media channels and pressure on ROI, brands have been increasingly focused on implementing advertising campaigns which provide rational and supportive reasons why consumers should change their behaviour. Competitive markets are also finding themselves in a race to the bottom using offers and free gifts to attract new customers. 
Successful brands, however, spend time understanding their target audience's mindset, identifying occasions when they would be most receptive to behavioural change cues. This is backed by research from the Institute of Practitioners in Advertising (IPA) who declared a "crisis in creative effectiveness" in July 2019 following research reviewing almost 600 case studies from 1996 to 2018 that warned of the dangers to creative effectiveness posed by short-termism in marketing.
A recent example of using customer insight to inform emotional communications is confused.com, who discovered that consumers were now comparing across price comparison websites (PCW), a behaviour driven by a blurring of brands in the category. The barrage of shouty PCW advertising was blending into one, and with each brand playing the same game, people were unable to confidently say which was which. Their 'Confused to Clarity' campaign significantly increased brand metrics and market share over the 2018-19 period.
To support this trend ITV is offering a free TV ad spot during the UEFA Euro 2020 football tournament final to the most emotionally engaging ad submitted in their competition.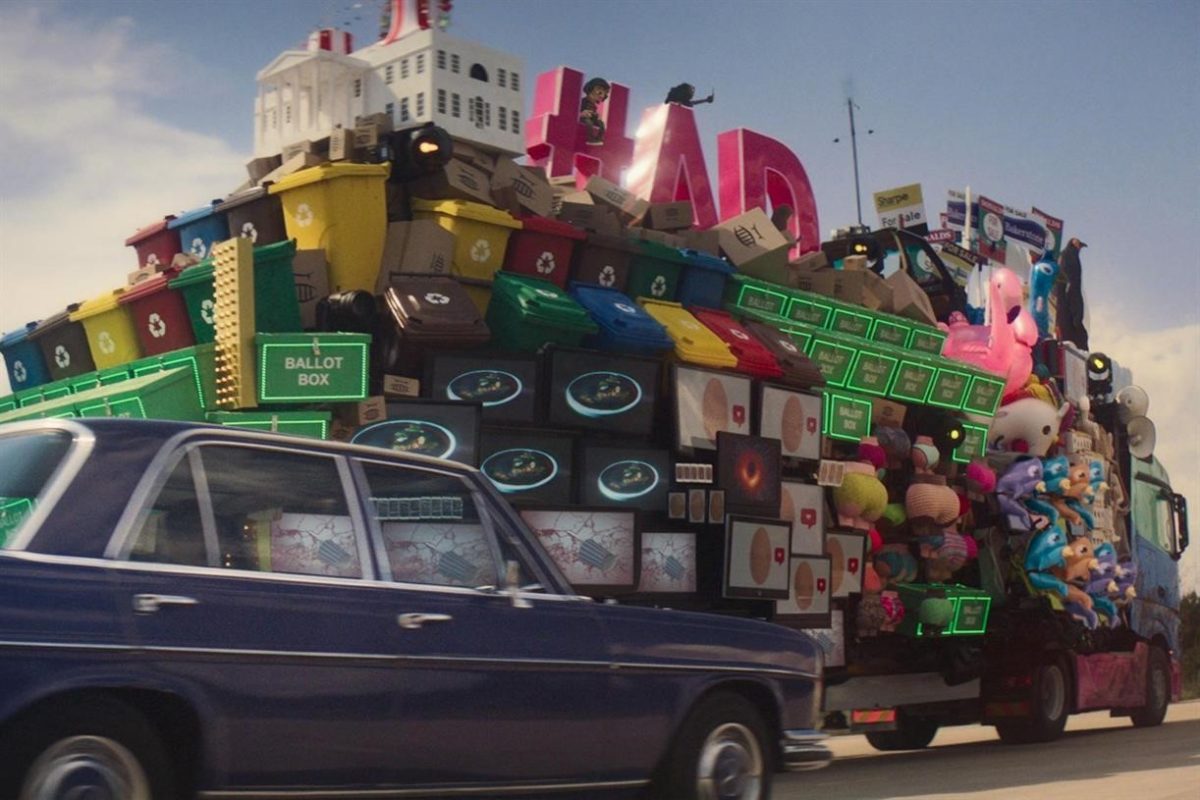 Wellness experiences
Some sectors are identifying opportunities to integrate wellness experiences into their offering. Travel brands are well placed to provide opportunities to maintain wellness and fitness routines while travelling, without disruptions. Forward-thinking airlines and hospitality brands like Air France and Marriott's Moxy Hotel, a boutique hotel brand, started providing guests with in-flight or on-site meditation services throughout the travel journey. Air France invites its customers travelling on-board a long-haul flight to discover the benefits of meditation via the Mind app featured in their passenger screens. 
This category cross-over has seen fitness brands such as Equinox take its first steps into the travel space taking members from the city into the open-outdoors with day trips to national parks for trail runs, hiking and yoga. Other categories might find they have existing assets or elements within their brand experience that open them up to wellness experiences or collaborations. 
In summary, the wellness economy has continued its momentum and began to become core to many lifestyle brands and their customer experiences. In 2020, wellness is an opportunity for integration for many brands, even those outside the health and fitness sectors, and while being a first mover in your category might provide a temporary advantage, ignoring it altogether could prove costly.