Each week for the last two months a barrage of 'OOH is back' emails have landed in our inbox, so we thought we should revisit OOH in these strange times, starting with the headline 'UK mobility now at 75% of normal'…
Like all good headlines, this is true. Underneath the headline however, it's not the whole truth. You will know from your own behaviours that there are places you go to less, and places you go to more in this strange new world, and that's true for all of us. Google mobility data tells us we are spending less time in our workplaces and big 'retail and recreation' centres and spending shed loads more time in parks.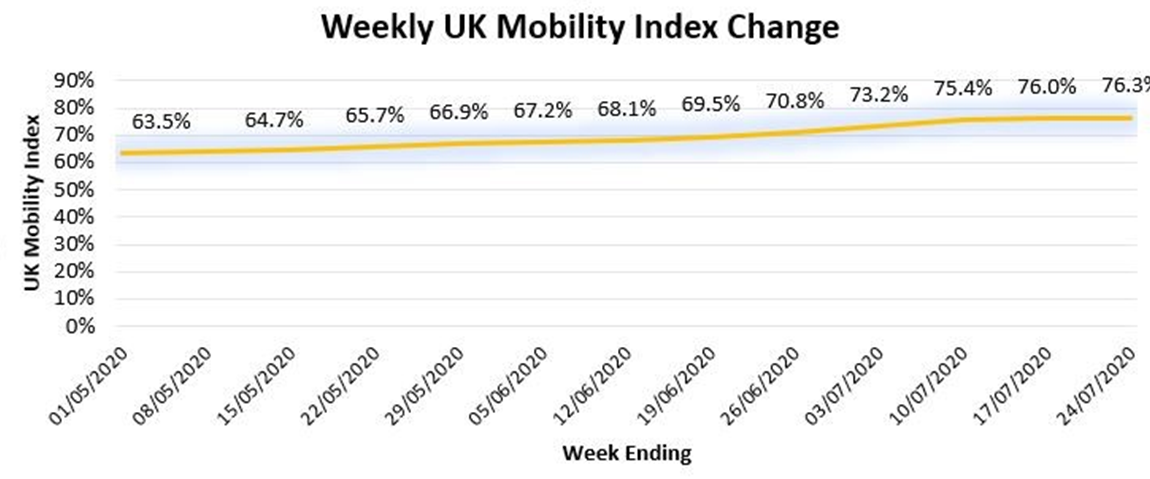 Missing from the data above is means of transport which is relevant as 40% of OOH revenue in 2019 came from trains, planes, trams, taxis & buses. ONS tells us (and we assume this will resonate with most readers) that we really are not back on public transport again.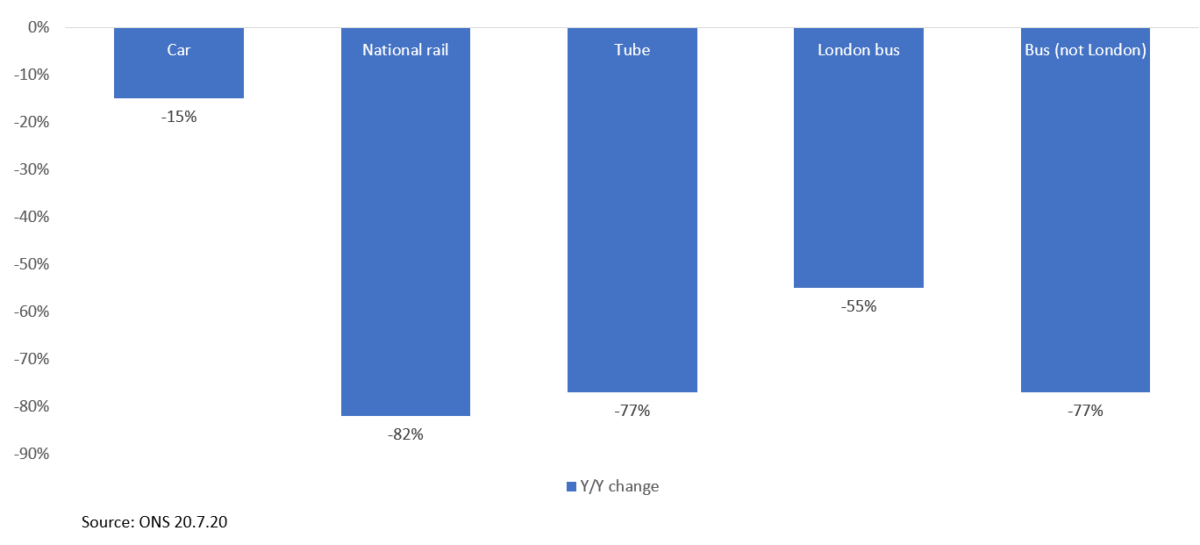 So, we're spending our time in parks with few posters, and not on tubes, buses and trains, where there are many. As effectiveness media professionals, a lack of audience shouldn't worry us. If we can find the right people in the right place at the right price, be they few, then we should invest in that media opportunity. Which takes us back to the basic question of 'what OOH is good at?'.
Historically, posters were a very good way of adding cheap frequency to a TV campaign. You built cover on (relatively) expensive TV, and then using a visual cue reference kept awareness high for another month or so using a lower cost per contact channel. With the fragmentation of TV and proliferation of posters all that has now changed.
Over the last decade, it's become cheaper, easier, and quicker to reach mass audiences using OOH than in almost any other channel. This new status as a broadcast medium was much of the reason why revenue continued to grow even as newspapers, magazines and even TV revenues declined. However, fast forward to 2020 and any advertiser trying to achieve quick, high mass audience reach would turn to TV or social as an investment in OOH with that goal would be arguably sub-optimal.
Posters have also played a local role historically and in this new world of neighbourhood life, that role is more powerful than ever. They may also have a new role to play, with the onus of contextual (event-driven) advertising moving away from the historical domain of the national press. Our topical work for Marsh & Parsons is a good example, of which we ran the above the day after a bruising Brexit bust-up in The Evening Standard amongst other titles.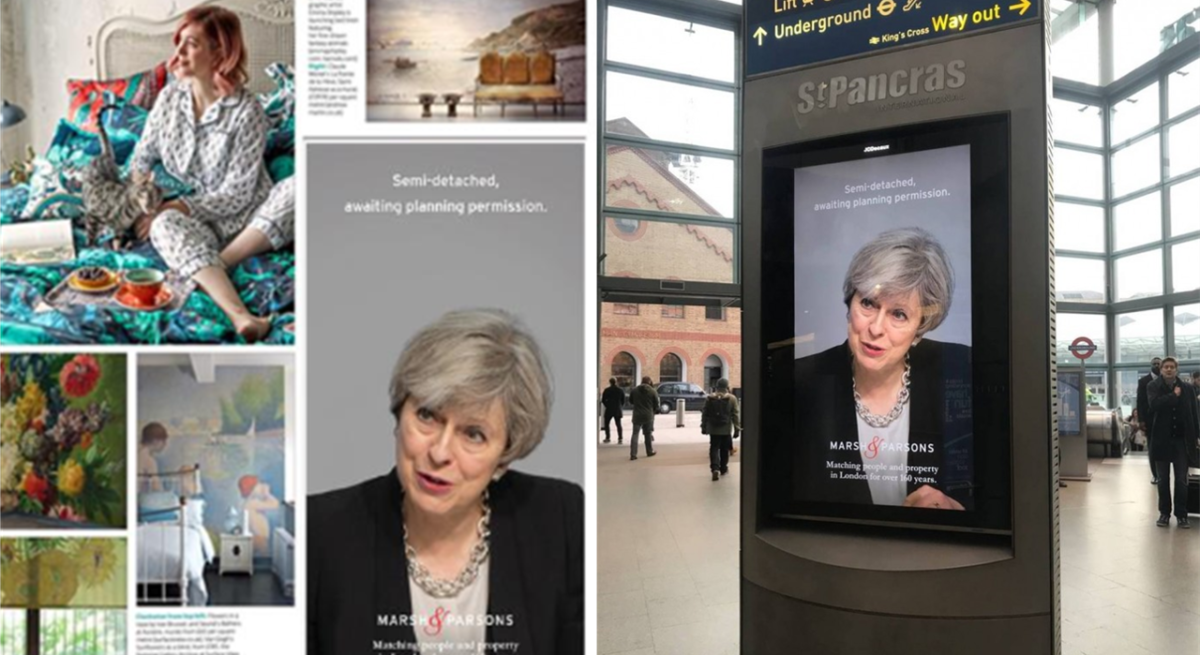 The prevalence of digital sites (in 2019 delivering more than half of OOH revenue) and programmatic platforms allow us to deliver topical content on OOH with just a few hours' notice. The same tools enable programmatic delivery of contextual buys for sun, rain, cold, traffic jams, and even a local second spike of COVID as it rolls around the UK.
Like many things in 2020, OOH isn't going to just go back to the way it was. It will certainly lack strength as a quick cover build broadcast medium this year, but as a neighbourhood companion, with timely and relevant messages, it has a powerful and effective role to play for clients with data and imagination.