There is a growing disillusionment with advertising among today's consumers, with 65% of UK adults feeling "bombarded" by ads, and 81% admitting to skipping adverts when they have the opportunity, such as when watching recorded TV shows. All of which explains why marketers are exploring ways to use attention to inform media investment decisions.  
In our latest whitepaper report, we reveal key insights into the diversification of UK media consumption, how audience attention compares by age and media channel, as well as optimum times of the day & week to plan an advertising campaign to win attention.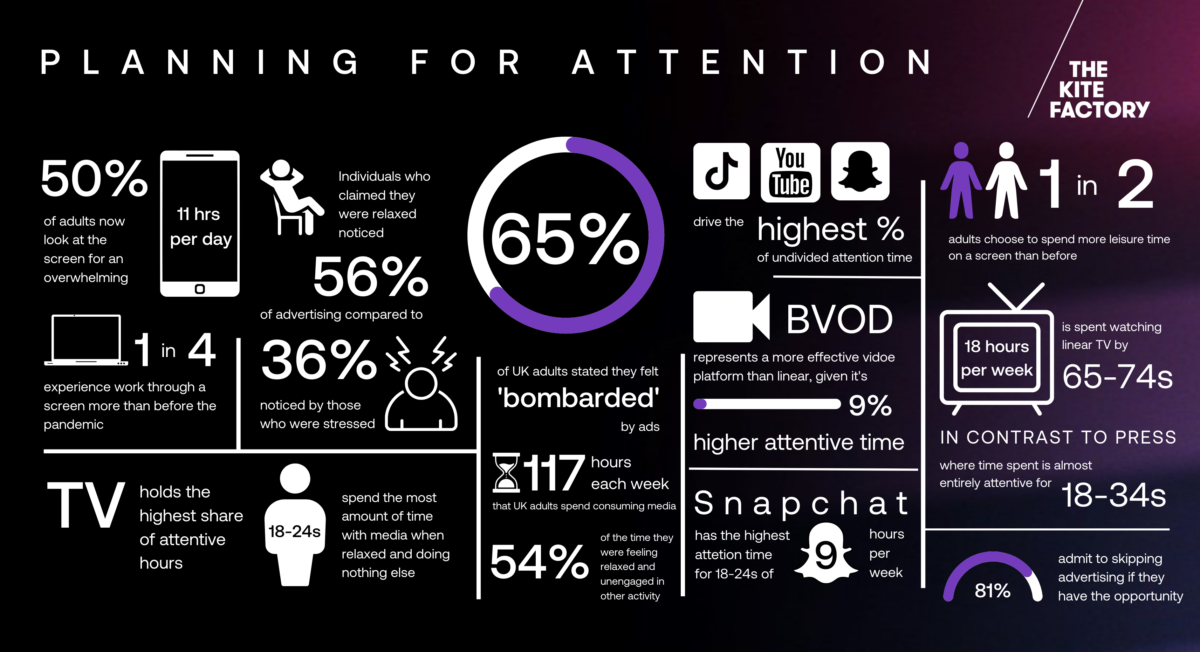 For more information or to find out how we can help you to capture the attention of your audience, please contact our Head of Planning, Christian Taylor.