Rebel Internet, founded by ex BT executives, CEO Tucker George and COO David Groth, looks to provide a much-needed solution to the frustrations experienced by broadband and Wi-Fi customers in the UK. The promise is centred around the quality of product and importantly the service and transparency afforded to customers.
Using the latest Wi-Fi hardware and software to eliminate dead spots, dropouts, and buffering, the brand is also putting customers at the heart of their business, offering zero contract periods and 24/7 customer service, at a time where larger competitors are looking to increase prices and "lock in" customers.
For the launch campaign, the media approach required a clinical view of customer pain points, where there is a real dissonance with conventional broadband providers and importantly to connect with them on an emotional level rather than purely transactional. There are numerous barriers to actively changing current Wi-Fi and broadband suppliers so we had to identify the need state while creating the canvas to accelerate understanding and effectively demonstrate the impact Rebel's Wi-Fi Technology would have on their lives.
The campaign's media mix comprised of Spotify, Twitter and Reddit (Personalised Provocation) with support from data partners to build out bespoke targeting segments which aligned to creatives ensuring relevancy in messaging and highlighting specific existing internet pain points.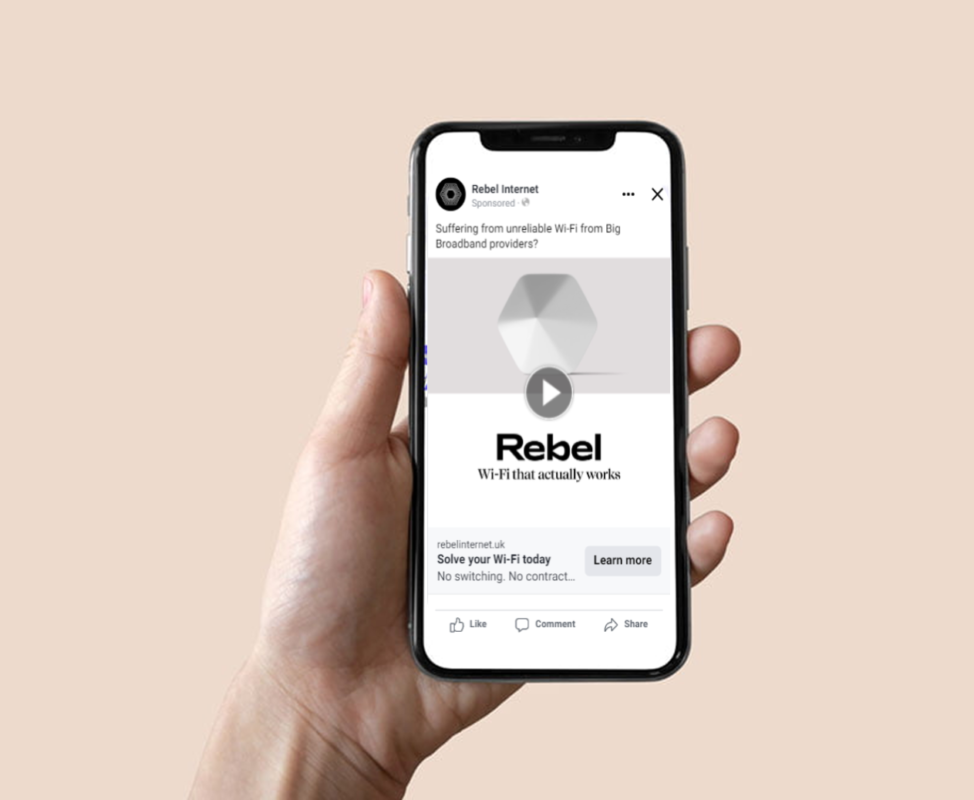 Leveraging earned, owned and shared media channels, PR and Blog posts were used to communicate Rebels superior product and service in environments where there was active conversation surrounding customers pain points with their existing providers. This was to heighten Rebels reputation while paid media was deployed across Meta and LinkedIn as hard-working channels to convert audiences into Rebel Internet customers, supported by PPC to convert interest driven from all Paid Media channels and PR activity. The creative was handled by Leagas Delaney.
Tucker George, co-founder of Rebel Internet, said: "The broadband market is truly broken. It's controlled by a small number of Big Broadband providers who have trapped customers and stifled any effective competition.
"These companies spend hundreds of millions of pounds on confusing marketing, trap customers into long-term contracts laden with onerous terms and deliver the same basic broadband and Wi-Fi that often doesn't work as promised. Until now, customers were kept in the dark and had no choice but to suffer this mistreatment. That changes today."
Anthony Abou-Zeid, Head of Client Services at The Kite Factory said: "From the outset, you could sense just how much it meant to Tucker and David to 'make it right' for broadband and Wifi customers in the UK. There was a shared passion which bled through every individual collaborating on this campaign resulting in a truly compelling launch intended to galvanise customers to stop settling for mediocrity, switching to a credible alternative".