Over the last few months, we've talked a lot about being at home and the impact this has had on our daily media consumption. Crowds and enclosed spaces have been a no go, meaning cinema, train and bus Out Of Home has suffered; fewer shopping trips have meant fewer occasions to be opportunistically sold newspapers and magazines, resulting in a dive in print circulations; and even radio has suffered (more on this next week).
But while even in the height of summer we're still watching some 10% more hours of TV year on year, one of the biggest winners has been the medium Boris chose to use to tell us to stay at home, all those weeks ago.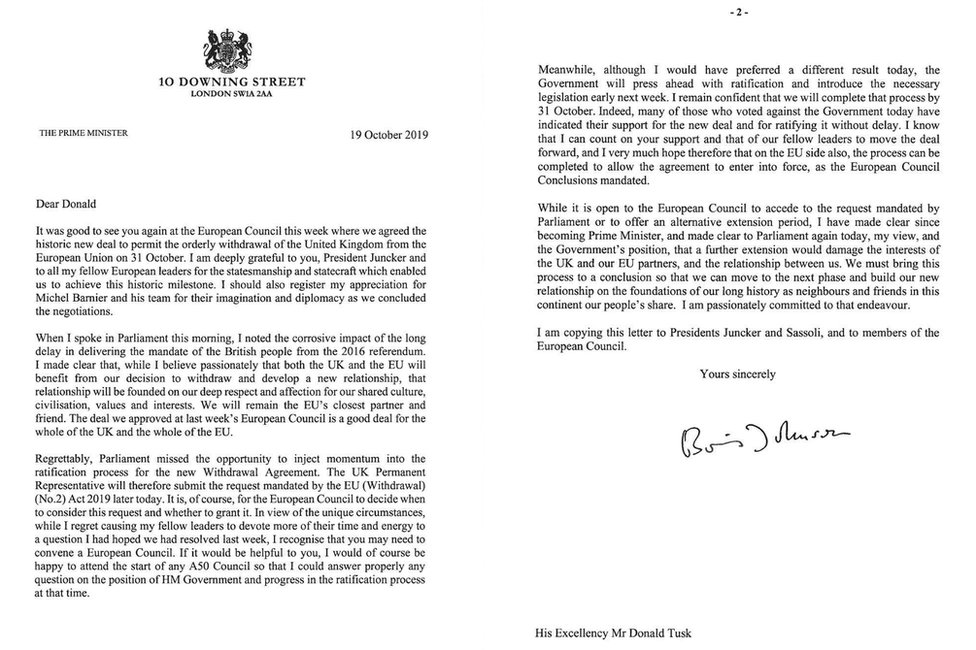 Data just released by JICMail (the Barb for Mail) has shown just how important mail has been to us these last few months. Addressed mail and door drops have always provided a small moment of calm to speak to consumers in these rushed days of swiping left or flicking through channels. That is even more true now.
In the last quarter we have shared our mail more; re-read it more often and kept it for longer. So much so that the letter Boris sent to 27.8 million households was read 117 million times. That's 45% more impressions than a typical government letter would have generated in Q2 2019.
And Boris chose a channel with staying power as well as impact. Unlike the fleeting impressions from social platforms or even the 30 second dwell time for a typical TV commercial, his letter was kept for an average of 9 ½ days – 68% longer than last year. In these days of blip culture and message overload, the opportunity to share, ponder and revisit creates lasting value as well as lasting brand presence.
It's not just government gaining. Interaction rates with mail from sectors as diverse as Telecoms and broadband providers; travel companies, and from utility providers all grew by between 14% and 23% year on year, proving we've all become much more engaged with what's coming through our letterbox.
80% of us now open all of our mail, including all the door drops and pure advertising mail, compared to 69% in the same quarter last year. We're also sharing and discussing the mail we receive with others more often (up by 13% vs last year), resulting in many more commercially valuable outcomes (likeliness of purchase or donation is up by 20% and website visits up 60%) as a result of receiving a piece of mail.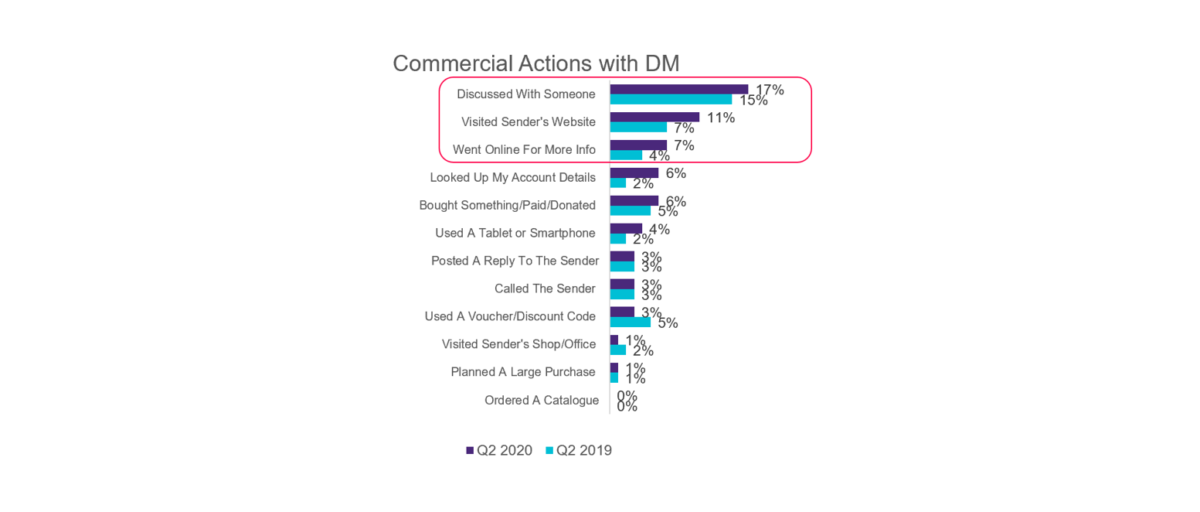 Source: JICMail Q2 2020
As the clouds of recession deepen this autumn, there will be a completely correct focus on the cost of media investments in what will still be a soft marketplace. But, as always, cost should not be confused with value, and door drops, in particular, are likely to offer real value to advertisers who have content that can withstand being shared, pondered, and revisited over the week or so its kept in the home.
At The Kite Factory, we would recommend looking again at door drops, and possibly partially addressed mail, this autumn as a means to drive effective outcomes and not merely efficient outputs. The difference could well be very noticeable in the scale of your net revenue gains in Q4, and whether you have a great start to 2021.