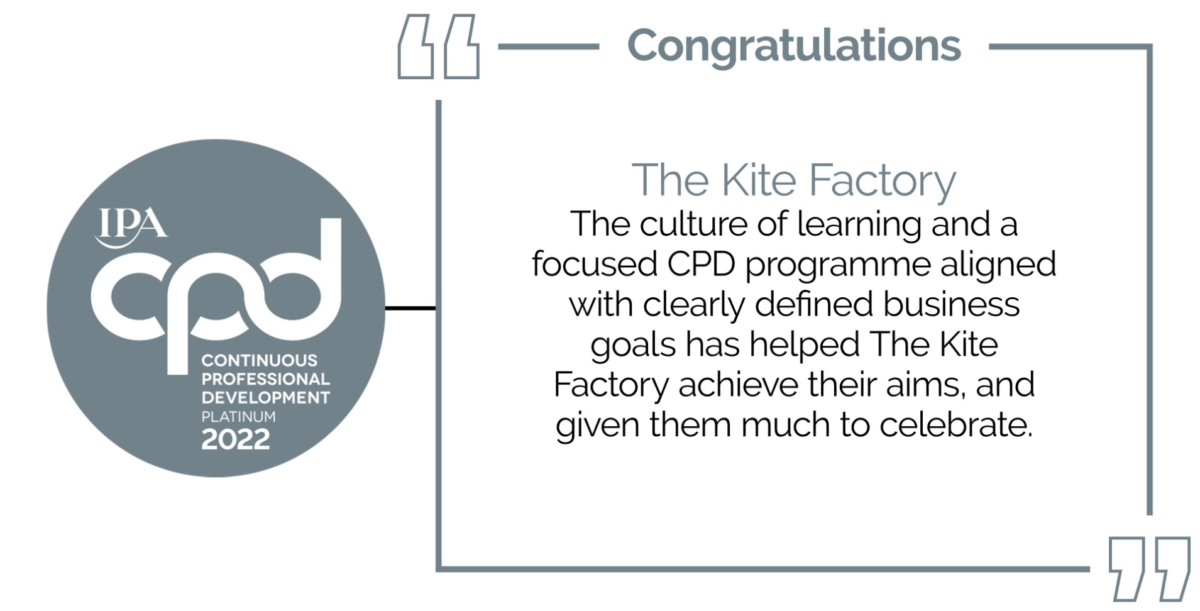 The Kite Factory has proudly retained its IPA Continuous Professional Development (CPD) Platinum Accreditation for another year running, reaffirming our commitment to nurturing our talent and staying ahead in the fast-paced advertising industry.
The IPA CPD Accreditation demonstrates our commitment to professional development and the well-being of our people. As well as reinforcing our commitment to investing in our talent, it positions us as a trusted partner for clients seeking innovative marketing solutions, keeping us at the forefront of the advertising industry.
Investing in our talent and building a strong learning culture has been and will remain at the heart of everything we do. We're proud to have been awarded CPD Platinum once again, and we're excited to continue our growth journey, encourage our people to stretch themselves beyond day-to-day responsibilities and always look for ways to improve training opportunities further.