Lets Talk
Our programmatic hub provides a best-in-class technology stack combining market-leading self-serve DSPs with managed service partners, supplemented with enhancement technology for data, creative and AI automation.
Built on three core principles, we buy across Display, Video, DOOH and Digital Audio, with a single fluid budget to create optimised cross channel reach, frequency, and performance.
Transparency
Our contracts, media plans and reports provide granular detail on all costs.
Agility
We use daily reporting to constantly redistribute spend based on performance.
Data-driven decision making
We use engagement frameworks to create full funnel KPIs based on business outcomes.
Bespoke planning
Our programmatic specialists compile every programmatic media plan line by line, based on audience and performance data, with investment allocated by media channel and tech partner based on the brief, creative direction, and business goals.
Brand safety
We ensure your ads only appear within brand-safe, quality environments to humans rather than bots at above benchmark viewability. We were the first independent agency to gain IAB Gold accreditation for brand safety and have held that accreditation since using MRC accredited partners such as Adloox and MOAT.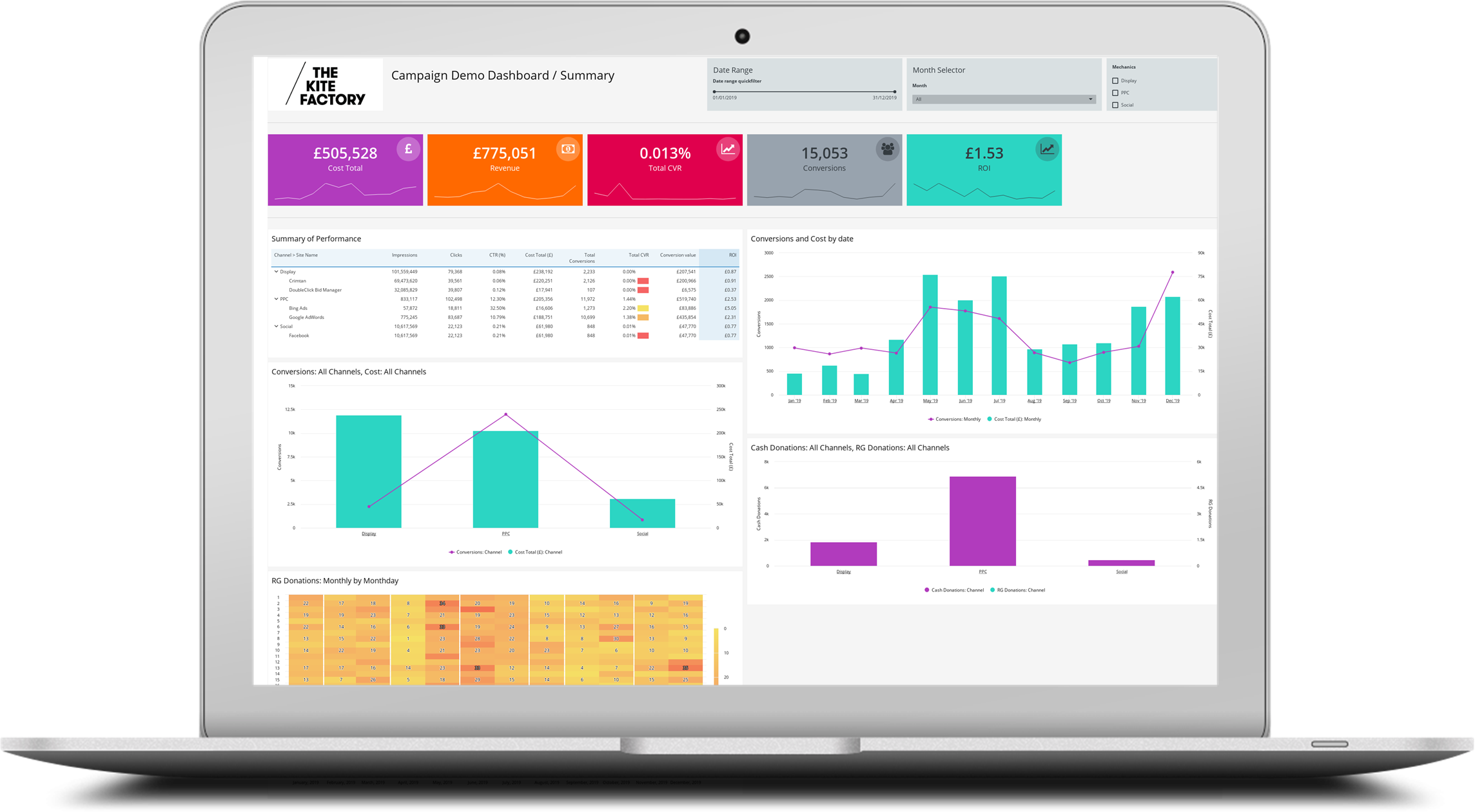 Programmatic Performance
As well as our team of experts, our FlightDeck™ insight engine provides daily performance data accessible 24/7. We have also built bespoke dashboards for display and video, integrating APIs from the DSPs, third party tools such as MOAT and performance data from adservers to enable informed decision making.
Experts in managing the key tech platforms