Maximising your digital creative
While media determines when, where and which audiences are exposed to your campaign, it's the creative that derives interaction and determines conversion. We provide a range of services that sit in proximity to and support our media planning to help improve and maximise campaign performance.  
Introducing Kite Studio
Our in-house creative versioning team takes existing brand assets and produces multiple creative variants for efficient, cost-effective testing and optimisation across social, display, online video and programmatic ATL channels. 
We also design interactive content, generating interactive modules for use on your website or in advertising to deepen audience engagement and / or understanding. 
Media informing content which in turn informs media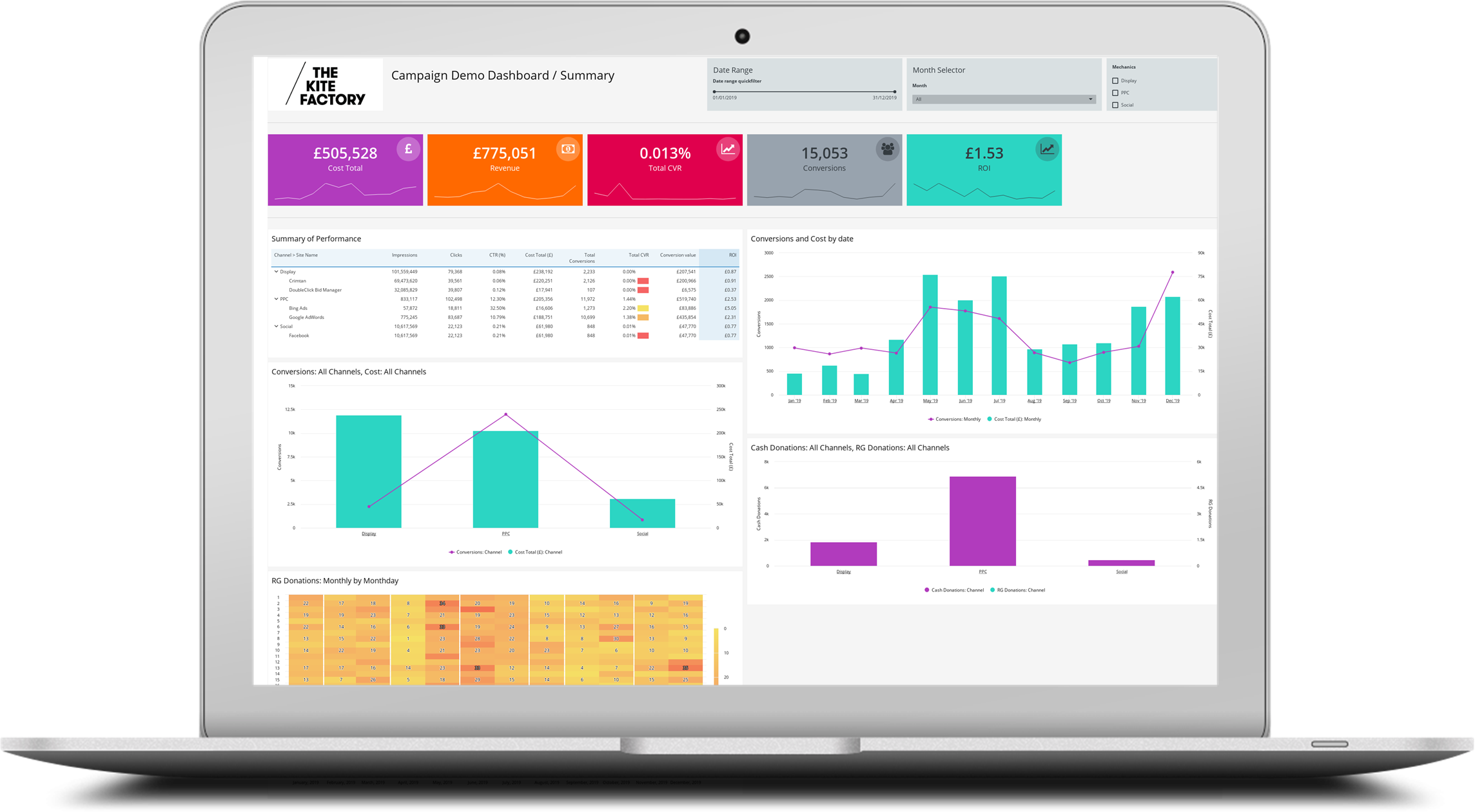 Backed by

FlightDeck™
Combining a multitude of insight and data sources, we can use our central hub of business performance, FlightDeck™ to inform, monitor and record creative tests to power constant optimisations.